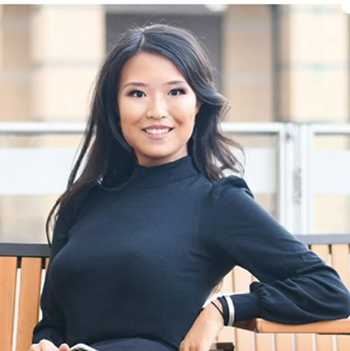 Making every decision consciously and positively will bring you to a new, hopeful, powerful place.
Lilly Wang has always been driven to help people up-level their lives and achieve their goals. She has a Master's degree from the London School of Economics, and has consulted with organizations such as the World Health Organization. Lilly has designed and taught workshops around the world, ranging from at home in Canada to Kathmandu, Nepal, and has spoken at conferences and events across the globe.
In her coaching work, Lilly loves to take people from their idea stage to building up a real grassroots or startup organization that makes positive change and impact in the community—all of which involve a tremendous amount of courage, resilience, and support. Lilly is as corporate as she is hippie, as driven as she is heart-centred—which is how she provides a full range of support for her clients.
During a time when so many of us are facing the unknown with our businesses and careers, Lilly explains how a quantum physics model can help us move beyond fear so we make decisions that affect us positively and move us forward.
Resources Cited and Related
Coping Strategies for Uncertain Times
This Small Change in Your Language Can Help Downplay Negativity